On the sidelines of the Conference on Border Protection, the Minister of Migration and Asylum, Mr. Notis Mitarachi, awarded yesterday, Commendation Μedal of Class B – Commendation of Value to the Executive Director of FRONTEX upon the Agency's significant contribution in tackling the migration crisis, as well as its impact on local communities. The award ceremony took place at the Residence of the Greek Ambassador in Vilnius.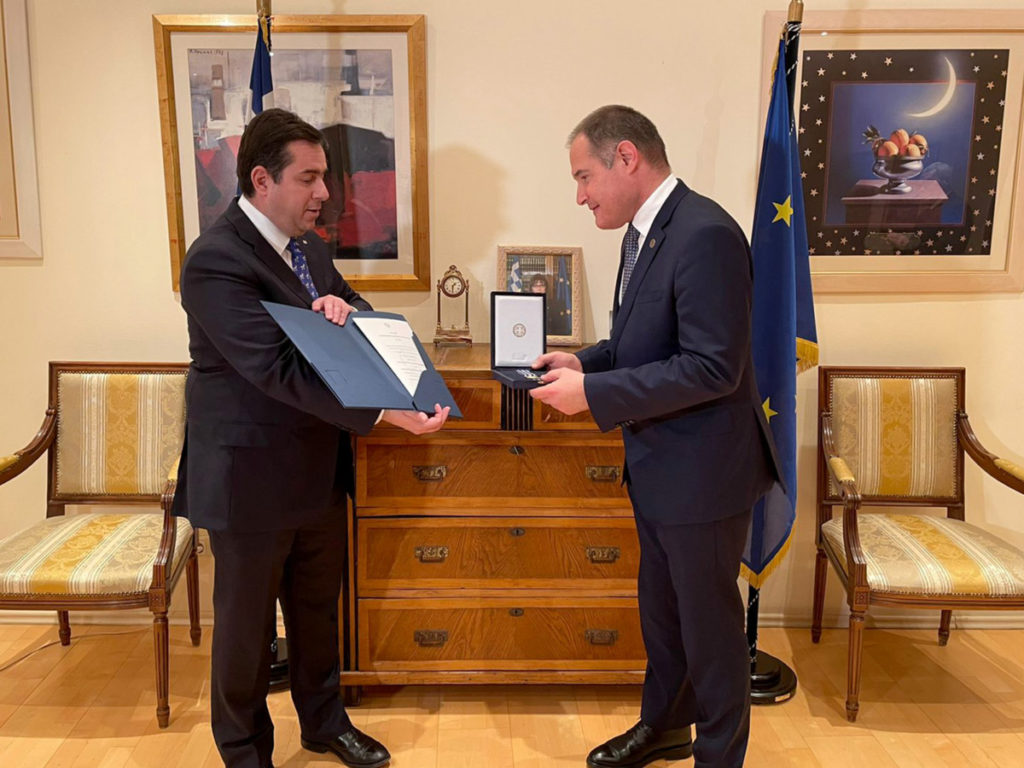 O κ. Μηταράκης στάθηκε στην αποτελεσματικότητα της FRONTEX «υπό την ηγεσία του κ. Leggeri, η επιχειρησιακή λειτουργία και η συνολική στήριξη του Οργανισμού στην Ελλάδα, έχει επιτρέψει στη χώρα μας να διατηρήσει τα χαμηλότερα επίπεδα μεταναστευτικών ροών της τελευταίας δεκαετίας».
Mr Leggeri thanked the Minister of Migration and Asylum and pointed out that "this medal is a recognition of the work done by FRONTEX and also opens up new opportunities for further cooperation in protecting the EU's external borders".