Speech by the Minister of Migration and Asylum Mr. Notis Mitarachi in a discussion on "Global Displacement: Beyond Humanitarianism" at the Doha Forum 2022
The Minister of Migration and Asylum, Mr. Notis Mitarachi participated, as an esteemed speaker, in a discussion on "The Global Displacement: Beyond Humanitarianism", in the Doha Forum 2022 that takes place on the 26th –27th of March, in Qatar.
Στο πάνελ συμμετείχαν επίσης, ο Υπουργός Εξωτερικών της Ιορδανίας, κ. Ayman Al Safadi, ο ΄Υπατος Αρμοστής του ΟΗΕ για τους Πρόσφυγες, κ. Filippo Grandi, η Πρόεδρος του Vital Voices, κ. Alyse Nelson. Τη συζήτηση συντόνισε ο Διευθυντής και Διευθύνων Σύμβουλος του Wilson Center, κ. Mark Green.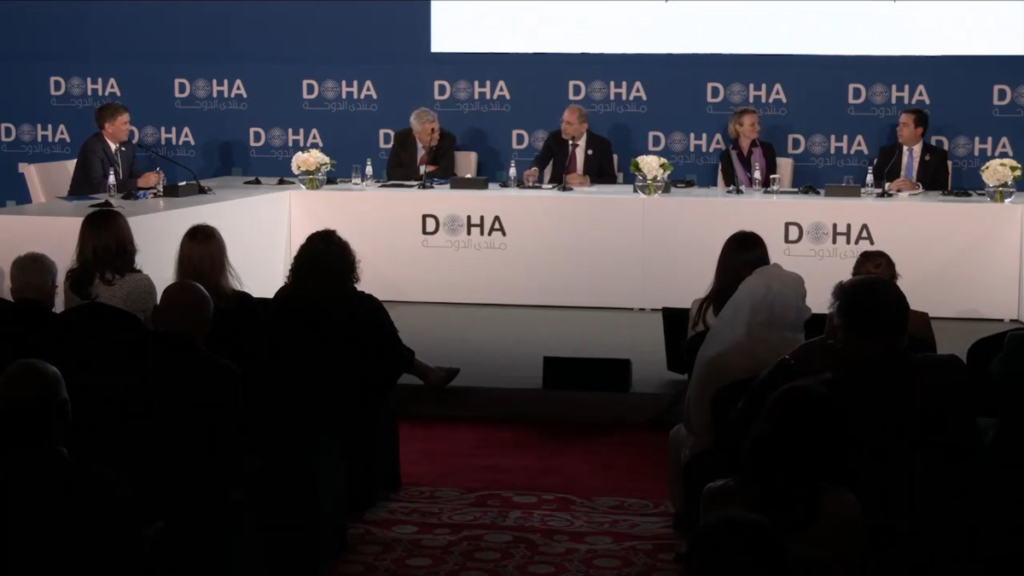 At his intervention Mr. Mitarachi referred to the ongoing crisis in Ukraine, emphasizing that: "It's a positive development for the European Union. I'm proud as a member of the Council that we voted on the 4th of March to activate the 2001 Directive that has never been used before. It allows, citizens of Ukraine, their families and recognized refugees in Ukraine to arrive, visa-free, in any European Union country, been granted automatically at 12-month work permit, which will probably be renewed for 12 more months, given access to housing, food, if needed, and to the job market, of course access to medical care."
Αναφορικά με την ανάγκη δημιουργίας ενός κοινού χώρου προστασίας στην ΕΕ για τους πρόσφυγες, ο κ. Μηταράκης επεσήμανε ότι:
"κ"We abolished internal borders within the EU, borders that we created 30 years ago with the Dublin Regulation that prevent other refugees from moving from one country to another. I think that the High Commissioner raised a very interesting point that we have a double-standard here, and that's something the EU needs to talk about. I have raised this issue a year ago at the European Parliament, saying that Europe needs to be able to provide a common protection space for refugees within the EU."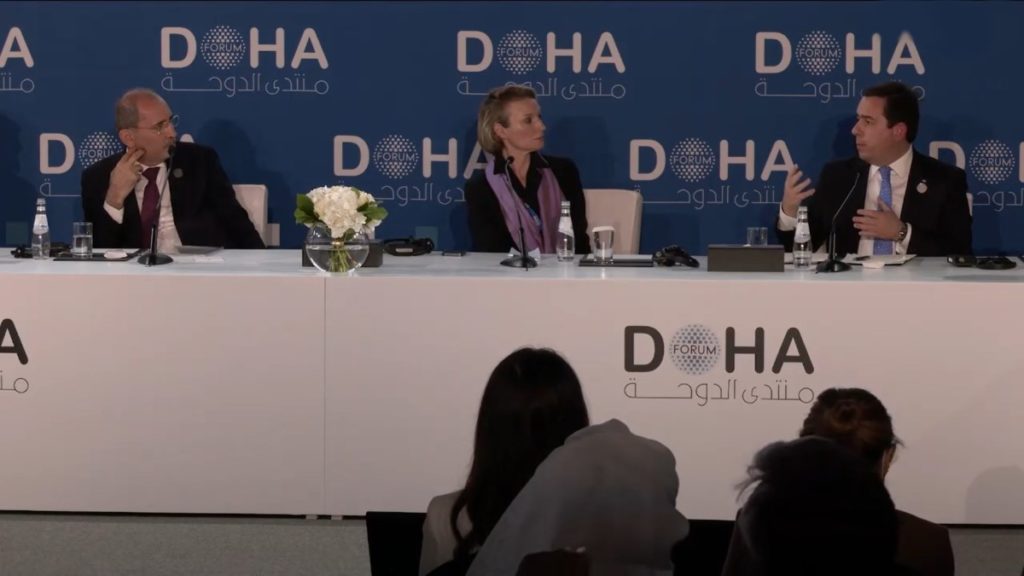 Regarding Greece's contribution to the refugee crisis, the Minister for Migration and Asylum pointed out:
"Greece has welcomed more than 1 million refugees from Syria and Afghanistan, since 2015. On top of 1 million refugees, we welcomed in the '90s from Eastern Europe, so we know very well the pressure from refugee crisis."
Additionally, Mr. Mitarachi said that "we invested, in the case of Greece, in the last seven years, just through UNHCR and IOM 1 billion euros for the protection of people, that came through our country for this period of time.""
Answering to a question raised regarding the reasons that lead to migration, Mr. Mitarachi: "people leave their countries for many reasons. They leave because of authoritarian regimes and war or they are being pushed by authoritarian regimes, we should remember what happened with Belarus. The case with Belarus versus Lithuania, Latvia and Poland demonstrates, how sometimes authoritarian regimes are using people for political gains. Europe needs to do more to tackle other sources of migration."."
Concluding his speech, Mr. Mitarachi stressed the need for common solutions at EU level as he added"η Ευρώπη πρέπει να κάνει περισσότερα για να αντιμετωπίσει άλλες αιτίες μετανάστευσης. Αναφέρομαι στην κλιματική αλλαγή, στην ανάγκη στήριξης της οικονομικής ανάπτυξης στις χώρες προέλευσης και στις χώρες διέλευσης, και νομίζω ότι εκεί πρέπει να κάνουμε πολλά περισσότερα."
Ολοκληρώνοντας την παρέμβαση του, ο κ. Μηταράκης, τόνισε την ανάγκη για κοινές λύσεις σε επίπεδο Ε.Ε., συμπληρώνοντας πως "we cannot wait for individual countries to face global problems"."
"When people come and seek refuge in Europe and are recognized in Europe as refugees, then they have all the tools to start their lives over again, I think that is a very important feature of the EU." he concluded.