MED 5 teleconference on negotiations regarding new European Migration and Asylum Pact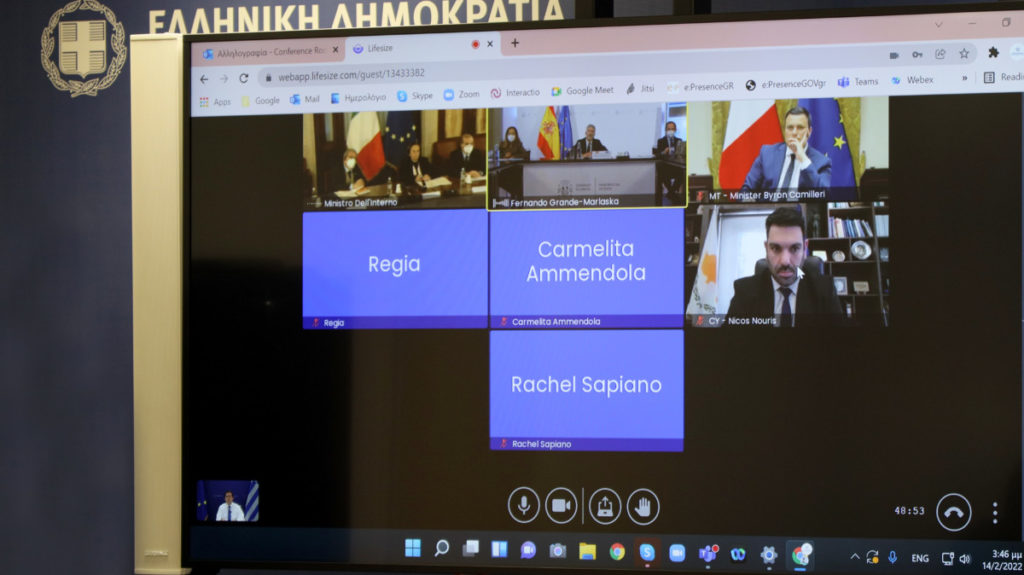 The Minister of Migration and Asylum Mr. Notis Mitarachi, and the Ministers of Interior of Cyprus Mr. Nikos Nouris, Italy Mrs. Luciana Lamorgese, Malta Mr. Byron Camilleri and Spain Mr. Fernando Grande - Marlaska, participated today in a video conference regarding the negotiations on the new European Migration and Asylum Pact.
After the meetings held in Athens in March 2021 and in Málaga in September 2021, today's meeting -organized by Italy- consolidated the structured dialogue that, in the last two years, made it possible to maintain the unity of the Mediterranean countries and to share constructive proposals on several negotiating tables.
During the teleconference, the discussion focused on the approach of the 5 countries to the initiative of the French Presidency of the European Union for a step-by-step approach, especially on the key issues of solidarity with the countries of first entry and the creation of an effective and fast relocation mechanism.
In this perspective, the 5 Mediterranean countries agreed on the need for concrete European solidarity towards the countries of first entry - which should also include the willingness, on the part of a critical mass of Member States, to adopt, notably, a predictable, effective and rapid relocation mechanism. Thus, all irregular arrivals should be eligible for relocation in the mechanism with the coordination of the European Commission. In particular, the Ministers of the first 5 host countries agreed that all irregular arrivals should result in a relocation mechanism coordinated by the European Commission, in addition to other essential forms of solidarity, tailored to the specific needs of the State concerned and complementary to relocations
The Ministers of the front line countries, also agreed to present in a unified manner -starting with the Home Affairs Council in March 2022-, their commitment to take equal steps forward, regarding issues related to responsibility as well as solidarity.

During the meeting the Minister of Migration and Asylum Mr. Notis Mitarachi stated the following: ''Now, more than ever, we need to affirm our unity and present the Presidency with concrete proposals and "red lines. Up to now, in technical discussions, our needs and remarks are not fully taken on board. This needs to change. We are willing to go along with the step-by-step approach, but we need to see our proposals fully reflected in the texts. There needs to be symmetry between responsibility and solidarity.''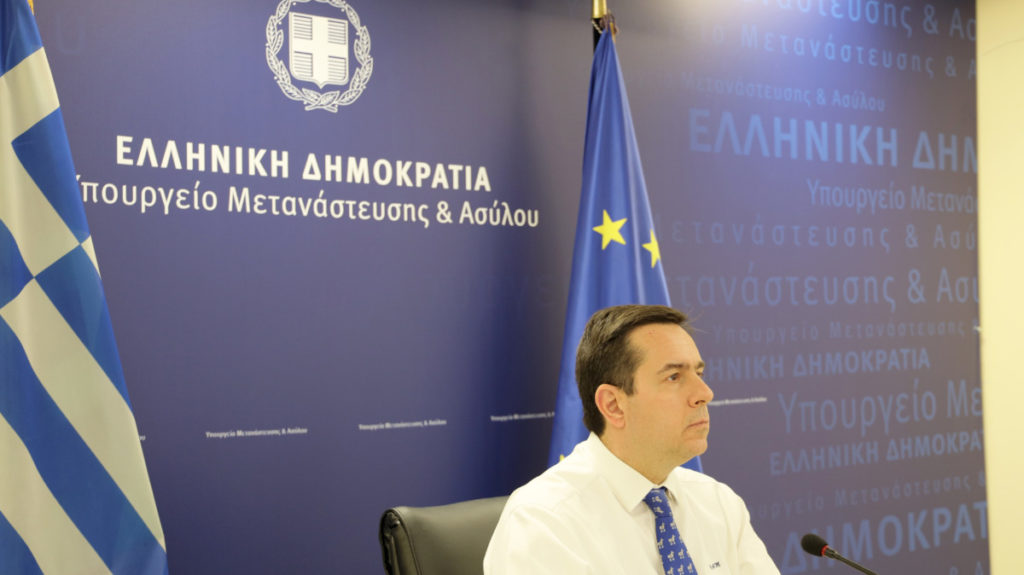 Regarding solidarity, Mr Mitarachi also pointed out that: ''We need clear deliverables, simple procedures and most importantly trigger points. Greece sees the relocation mechanism as a guarantee against decongestion. The relocation mechanism should be triggered when the capacity utilisation of the Closed Centers at our external borders is above 50% of the nominal capacity, for as long as this is the case.''
Finally, on the issue of alternative financial or operational solidarity contributions, Mr. Mitarachi emphasised that ''for Greece, alternative financial or operational solidarity contributions only make sense if they wholly offset the consequences of the pressure at the external border. Moreover, they cannot be accepted as a substitute of relocation when the islands become congested.''