Reception and Identification Service
General Secretariat for the Reception of Asylum Seekers – Migration and Asylum Ministry
The Reception and Identification Service (RIS) belongs to the General Secretariat for Reception of Asylum Seekers of the Ministry of Migration and Asylum.
The mission of RIS is to manage third country nationals or stateless people who cross the Hellenic borders without legal documents and/or procedures, in an effective manner and under conditions respectful to their dignity, by placing them in first reception procedures.
RIS was established by Law No. 4375/2016. Its modus operandi is determined with article 25 of Presidential Decree No. 122/2017. Its organizational structure was defined by Law No. 4622/2019 and with Presidential Decrees No. 4/2020 and No. 18/2020. Its function was modified with the adoption of European Directives in the Greek legislation by Law No. 4636/2019.
All articles related to the Reception and Identification Service.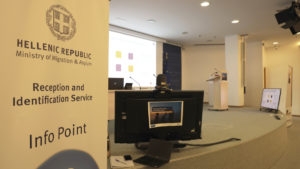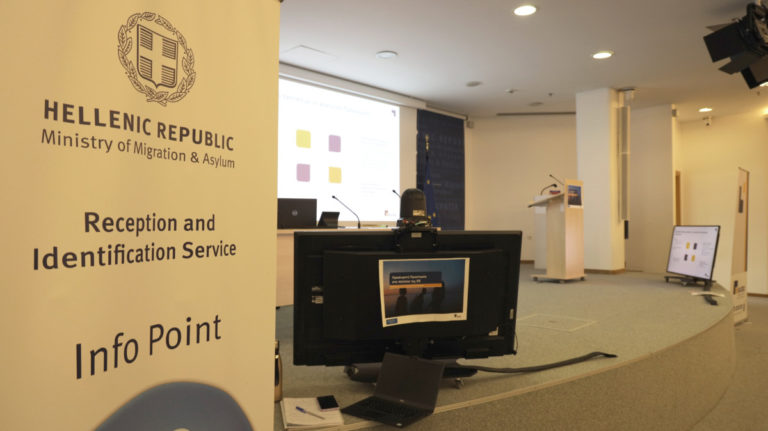 Announcement
Στις 18 Απριλίου πραγματοποιήθηκε διά ζώσης η εκπαίδευση με θέμα «Προσωρινή Προστασία στο Πλαίσιο της Ευρωπαϊκής Ένωσης», η οποία αφορούσε την υποστήριξη του προσωπικού (χειριστές και διερμηνείς) που επανδρώνουν το Helpdesk για την Ουκρανία. Η εκπαίδευση κάλυψε μεταξύ άλλων ζητήματα όπως το Κοινό Ευρωπαϊκό Σύστημα Ασύλου και Οδηγία για την Προσωρινή Προστασία, η Ενεργοποίηση και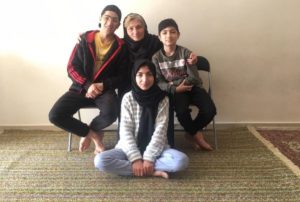 Announcement
Η κα. Nasima Mahmudi, 54 ετών, αιτούσα άσυλο μαζί με τα τρία ανήλικα παιδιά της, αναγκάστηκε να εγκαταλείψει το Αφγανιστάν, όπου εργαζόταν ως κτηνίατρος, μετά τη δολοφονία του συζύγου της. Η οικογένεια φιλοξενήθηκε για ένα χρόνο στο Κ.Υ.Τ Λέσβου από το 2019 και από τον Οκτώβριο του 2020, ζει σε διαμέρισμα της ΑΝΑΠΤΥΞΙΑΚΗΣ ΠΑΡΝΩΝΑ ΑΕ ΟΤΑ, στο πλαίσιο του προγράμματος ESTIA 2021 που χρηματοδοτείται από την Ε.Ε.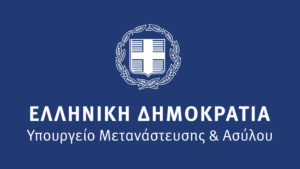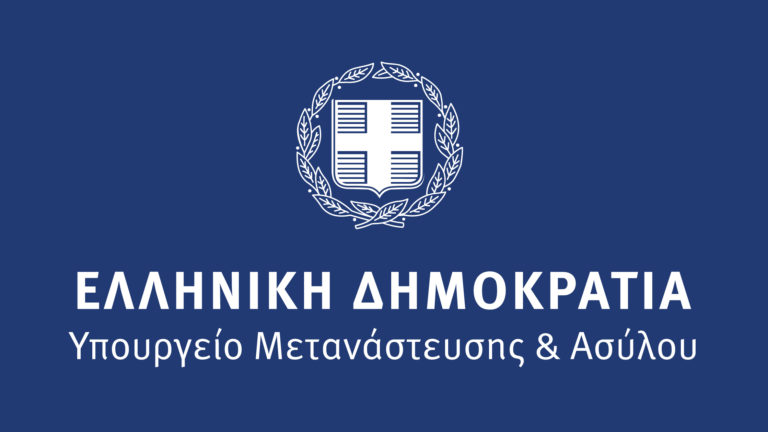 Announcement
Ανοιχτή δημόσια πρόσκληση εκδήλωσης ενδιαφέροντος για την πρόσληψη ενός (1) ατόμου, κατηγορίας Πανεπιστημιακής Εκπαίδευσης ή Τεχνολογικής Εκπαίδευσης (ΤΕ), για την πλήρωση της θέσης του Διοικητή, επί θητεία, διάρκειας ενός (1) έτους, στη Δομή Φιλοξενίας Θερμοπυλών της Υπηρεσίας Υποδοχής και Ταυτοποίησης (ΥΠ.Υ.Τ) της Γενικής Γραμματείας Υποδοχής Αιτούντων Άσυλο του Υπουργείου Μετανάστευσης & Ασύλου λόγω μη πλήρωσης